Jens Jensen
paintings, works on paper & prints
Profile
JENS JENSEN, born in 1940 in Frankfurt am Main, raised in Ahrensburg / Schleswig-Holstein.
1966
Move to Berlin. First drawings and paintings
1972
Studies at Stanley William Hayter´s Atelier 17 in Paris.
Lithographies at Clot, Bramsen, Georges and Jacques de Champfleury, Paris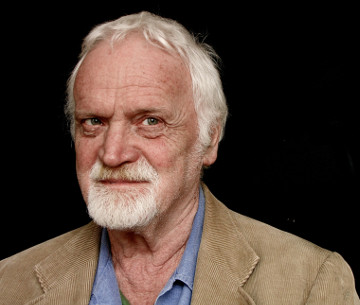 Followed by his participation at the ´Biennale di Venezia "Attualità ´72 – 76"´; the Biennial of Valparaiso (Chile) in 1986, and in 1990 the 7th Seoul International Print Biennial in South Korea. At the same time, solo exhibitions such as, in 1985 at the Reinhard Onnasch Galerie, Berlin, at the Braunstein / Quay Gallery in San Francisco (USA) in 1987, and at the daadgalerie Berlin in 1988. The Galerie Marion Meyer, Paris, presented Jensen with a solo exhibition in 1998 and also organized his retrospective at the´La Ville du Cannet´ at the Espace Bernardin in 2001.
In 2006, Jens was granted a one-man show at the ´Macedonian Museum of Contemporary Art´, Thessaloniki (Greece) as well as a one-man-show at the Dirimart Gallery, Istanbul (Turkey).
In 2011, the Fond des Dotation Jens Jensen was founded in Paris.
Grants and publications, in Germany and abroad, among others:
2004
Djerassi Artist Resident Program
The Diane Middlebrook Award
1987
Djerassi-Foundation, Woodside, California (USA)
1985
Handhollow-Foundation, East Chatham, New York (USA)
1974
Villa Serpentara, Olevana (Italien)
Akademie der Künste, Berlin
Publications
| | |
| --- | --- |
| 2003 | Les Cahiers d´Art d´Etincelle, Le Jour où Les Nuages Tombent du Ciel |
| 1999 | Le Bulletin de Lettre No. 14, (carte blanche), Arte Editions Mille et Une Nuits, Paris |
| 1989 | Californian Wings, Edition Caruna, Miltenberg |
| 1986 | 12 ´Rag-Flags´, Edition Champfleury, Paris |
| 1981 | 4 Taxis à Berlin, (carte blanche), Bordeaux |
| 1970 | Terrozaster, Text by Jörn Greve |
| 1967 | Mescalin, Text by Günter Wallraff |